Chapter 1 – You Be The Supervisor
"Well, if you're so smart, why don't you be the supervisor?"
That's how this all started four months before. Rocky blurted it out.
Now I was wondering why on earth I'd said OK.
All I'd done was make a suggestion to him about the way he'd assigned the work to our team. The way he'd done it, Sylvie was going to be waiting around for Giles to finish his work, and I suggested that I help Giles finish up his task and then go back to my work. Otherwise, I figured, we weren't going to get that order out on time.
Impulsively, I said, "Sure." I didn't have a clue what I was getting into!
Four months later, our department is slowing down the company's shipments. I'd just learned that the third important shipment this month would be late. I had a team of six people (Marcus, Steve, Zhou and Jas, as well as Giles and Sylvie) who were waiting for me to tell them what to do to fix the situation, and I sensed that they would rather not talk to me at all. It was a far cry from four months before when I was friends with them all.
Now, Mrs. Kumar, the owner, wanted to speak with me that afternoon. I was dreading it.
Let me back up and introduce myself. Trevor Bains. I'm 28. I supervise the Raw Stock department of the Sussex Creek Boatworks, where we make a variety of wooden toy boats. We use all reclaimed wood. They're pretty high-end toys – they sell for $75–$100 each, and we ship them all over the world. I've been working here for five years.
Growing up, my dad and I made stuff in his basement workshop. I don't remember learning to use a saw or a plane, but by the time I was 11, Dad let me use the tools on my own, except the Skil saw and the radial arm saw.We made all kinds of things: a wagon, tables, puzzles, and so on. A beautiful radio-controlled glider that we made together before he died, when I was 15, still sits on my dresser.
Learning all that from my dad, art and shop were my favourite subjects at school. I started doing business administration at college, but there was way too much sitting for my liking. I left half way through second year, without a Plan B.
A high-school buddy had landed a job at a ski resort and said they were looking for some labourers, so I went to the mountains. It was a great winter. The work was intense and physical every night once the lifts closed. We'd collapse into bed about midnight, and then we were the first ones going up the lifts in the morning. Come the summer, I hung around and got odd jobs around the resort. Then I spent another winter at the resort. I was driving one of the snow groomers, so the work was physically easier, but boy do those things throw you around a lot. Like sitting in a kitchen mixer. And they're noisy.
It was pretty easy to just slide along and do the same thing the third winter. But somewhere about March that year I realized that I didn't want to do that for the rest of my life. I finished the season and came home to visit my Mum and to think about what next.
A couple of months after I got home, Mum told me Mrs. Kumar had an opening if I was interested. The Kumars are some of our oldest friends.
She and my mum became friends when I was in elementary school and they were on the Parent Advisory Committee together.
Mrs. Kumar came here as a refugee twenty-one years ago. Her son and I were in the same class. She and her husband both worked multiple jobs and went to night school to work on their English. Later I learned that
she was an accountant in her home country, and he was a professor of chemistry. Four years after they arrived, they bought a small cabinet shop. They were smart, they worked hard, they made good quality products, and they were good at sales. The shop grew. Then about ten years ago Mr. Kumar got cancer and died. With Mum having lost Dad three years before, their friendship blossomed.
Mrs. Kumar carried on. Four years ago, she started up Sussex Creek Boatworks to use up the solid wood offcuts from the cabinet shop. That business took off, and now they go to cabinet shops all over the region to get enough raw material!
Not having anything else to do, I said OK. I started as a general labourer. I swept floors, emptied dust collectors, moved material through the plant, drove the company truck to collect offcuts and do deliveries, and whatever else needed doing. Rocky was the General Manager. I guess he saw that I wasn't afraid of hard work, so he kept giving me more tasks.
Then one day, about eight months after I started, when he was desper- ate to meet a shipping deadline, one of the saw operators called in sick.
He asked me if I'd ever used wood working tools, and of course I said yes. He put me on the table saw and gave me a pile of scraps to size. I finished the lot in a couple of hours and came looking for him. He was surprised that I had already finished. After he had checked the dimensions he gave me the closest Rocky ever came to praise. "Hmmff," he said. "I guess that'll do."
That was the turning point. Over time I wound up working on all seven of the machines in the Raw Stock department. We sorted the raw offcuts by nominal size, joined them into lengths, and then converted them into rough parts for the toy boats.
Then I started working in other parts of the shop. It usually happened because Rocky was short staffed, or he had his back against the wall for some delivery deadline. After three years I'd done every job in the shop.
I can even tell you who has done the previous step in the process, just by the quality of the work!
Then, as I mentioned, I made a suggestion to Rocky about how he might organize the work so we'd get an order out. He retorted, "Well if you're so smart, why don't you be the supervisor."
Without any thought, I blurted out, "Sure."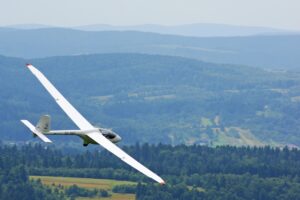 Photo by Konrad Wojciechowski on Unsplash
Photo by Le Creuset on Unsplash