Services Include Speaking, Training, Consulting, and More
Developing front line supervisors is very doable. But where do you start? I can probably help. Reading a book probably isn't enough to build the skills of your team. If you haven't been through it yourself, or you don't have a mentor, you may find the starting point unclear.
It's easy to miss the fine details. In the 1980s and 1990s many North Americans went to Japan to see what they were doing. How had this country that made cheap plastic toys and transistor radios made the "leap" to serviceable cars and great electronics? It always struck me as curious that the visitors ignored the fact that the companies they visited – Toyota, Panasonic, Mitsubishi, and others – had built up their systems over 30-40 years. They were not just plunked down whole. No-one at Toyota said "Let's design the Toyota Production System;" it evolved and developed as they solved business problems. Yet too many North Americans thought they could just copy the visible elements of Japanese ways and move on.
As Stephen Spears pointed out in his classic HBR article, Decoding the DNA of the Toyota Production System (1999), the visitors missed the mindset of Toyota – what he called the Rules-In-Use. He used that term because they were not written down. But they were essential.
With our experience, we can help you see those essentials. Get in touch with us. We'll be happy to speak to you.
Our Services
Towards Continuous Improvement
"The most useful training I ever had." A participant
Training Within Industry Modules
Proven outcomes
Practical
Highly interactive
Great payback
The three TWI modules provide core skills for front line leaders. They become able to deal with people not performing the way the company needs. They can instruct new skills so they stick. And they can find local improvements. The modules are:
Job Relations
Job Instruction
Job Methods
The skills are ideally taught in 5 x 2 hour sessions through a week, but reality sometimes intervenes.
In addition, regular coaching of the skills in the weeks after helps the skills stick.
Payback is often measured in weeks.
Skills for Front Line Leaders – Training
A TESTIMONIAL
This quote from a participant in the Job Relations program says it all.
"I enjoyed the supervisor training and gained new skills during the sessions.
I really like the fact that the sessions were mainly interactive rather than classroom style instruction.
"Two things came out of all this. Firstly, not only did I find myself on occasions, ready to jump to conclusions only to catch myself and collect the facts before acting,
I saw other supervisors following the steps learned in your training sessions. Secondly, I noticed a greater camaraderie between the supervisors. Many of us rarely work together so it helped to gain a greater understanding of each other through the hands on sessions.
Now several months later, the lessons learned are still being put into practice. Practice has developed good habits. Overall, I would say the training was a success.
"Thank-you for putting together a great training course and giving me the tools to not only be a better supervisor but also a better person. You taught this old dog new tricks."
My services include speaking, consulting, training, and more. Call for a no-obligation discussion about your needs.
KEYNOTES AND ADDRESSES
SPEAKING
Do you need someone who has been there and done it to address your team?
Do you need some challenging ideas to spark your internal discussions?
Do you need an engaging presentation that involves the hearers, so they take something away, more than having been entertained?
Do you need someone with no sense of humor so they all go to sleep after lunch?
Invite Hugh to your event and get what you need (everything but the last one).
SPEAKING SINCE 1968! (elementary school)
Tailored to meet your specific situation
Real stories that listeners connect with, told with compassion
30 – 90 minutes
Invites a focus on a few priorities
Always considering the two jobs of every leader: Look after the mission of the organization – and look after your people
The most useful thing a manager can do is help their front line managers focus on the few priorities that will make a difference. They need to protect them from the 'noise.' It doesn't often happen.
SOME OF MY SERVICES
Continuous improvement
Kata coaching
Constraint issues
Interim management
Plant and job design
Job instruction Breakdowns
Consulting / Contract Work

When you need help getting it done
Sometimes there just aren't enough hours in the day – your team has the ability, but not the time. Sometimes, you need expertise that just isn't available in your team right now. And sometimes, you need a set of outside eyes to give you perspective. Whatever your situation, I can help.
Interim management to help you through a transition or a crisis or to meet a critical deadline. The work can be part time or full time.
Ongoing coaching to help you and/or your team members meet your current challenges. Along the way I provide training in specific tools, as needed.
Specific pieces of work, such as evaluating the need for specific capital additions.
Capacity
Doubled the capacity of a $15M/year company in 8 months with little capital. Backlog reduced from 6 months to 6 weeks – worst in industry to best!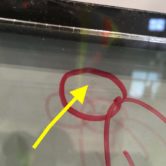 Rework Reduction
Reduced rework by 75% in 5 months. Reduced cost of quality by over $250,000/year. Coached the management team, from VP down to leads.
Quality
Raw quality index improved from 55% to 85% in six months, and continued to climb after my work was finished. Changes saved $1,000/day in operating costs
Reduced shipped errors 50% in 4 months
Have Hugh Alley attend your
BOOK STUDY GROUP
Do you want to read and discuss this book with colleagues – in your own organization or across organizations?
Buy a dozen books (e-mail us a scanned receipt) and Hugh Alley will join your book study group for a half hour conversation via any video link.
You can ask questions about the story or the methods, or invite his questions and guidance as you apply the skills described in Becoming The Supervisor.
Social
As an Amazon Associate I earn from qualifying purchases when you follow the links on this site. It doesn't affect the price you pay.
Acknowledgements
We are honoured to be able to work and live on the unceded and traditional territories of the hən̓q̓əmin̓əm̓ (Musqueam) and Sḵwx̱wú7mesh (Squamish) speaking peoples.
Plasma photo from https://en.wikipedia.org/wiki/File:CNC_Plasma_Cutting.ogv under Creative Commons Attribution-Share Alike 3.0 Unported